Branding
Learning's tough on an empty stomach!
Enchanté vzw & Let Us
1 in 4 kids go hungry at school and as a result, fall behind in their class. This is an especially tough pill for us to swallow. Because the revolution begins with everyone's right to healthy and nutritious food. Especially when it comes to children who, more than anyone, need a decent, healthy meal to get through the day. Learning, playing, concentrating and developing your talents to the full… none of it's possible on an empty stomach.
Which is what prompted Katrien Verbeke from Let Us and Marie Haspeslagh from Enchanté vzw to join forces – and join us – in the fight against hunger at school. Let Us is Katrien's way of making a difference towards a more sustainable and more inclusive food system. While Marie's organisation, Enchanté vzw aims to make solidarity a given in helping those most in need. They therefore decided to join forces for this project and reach out to Soul Food Revolution. So we could put our weight behind the initiative for maximum impact.
And so, to bolster the fight against hunger at school, we created the "learning's tough on an empty stomach" ("leren valt zwaar op een lege maag") campaign.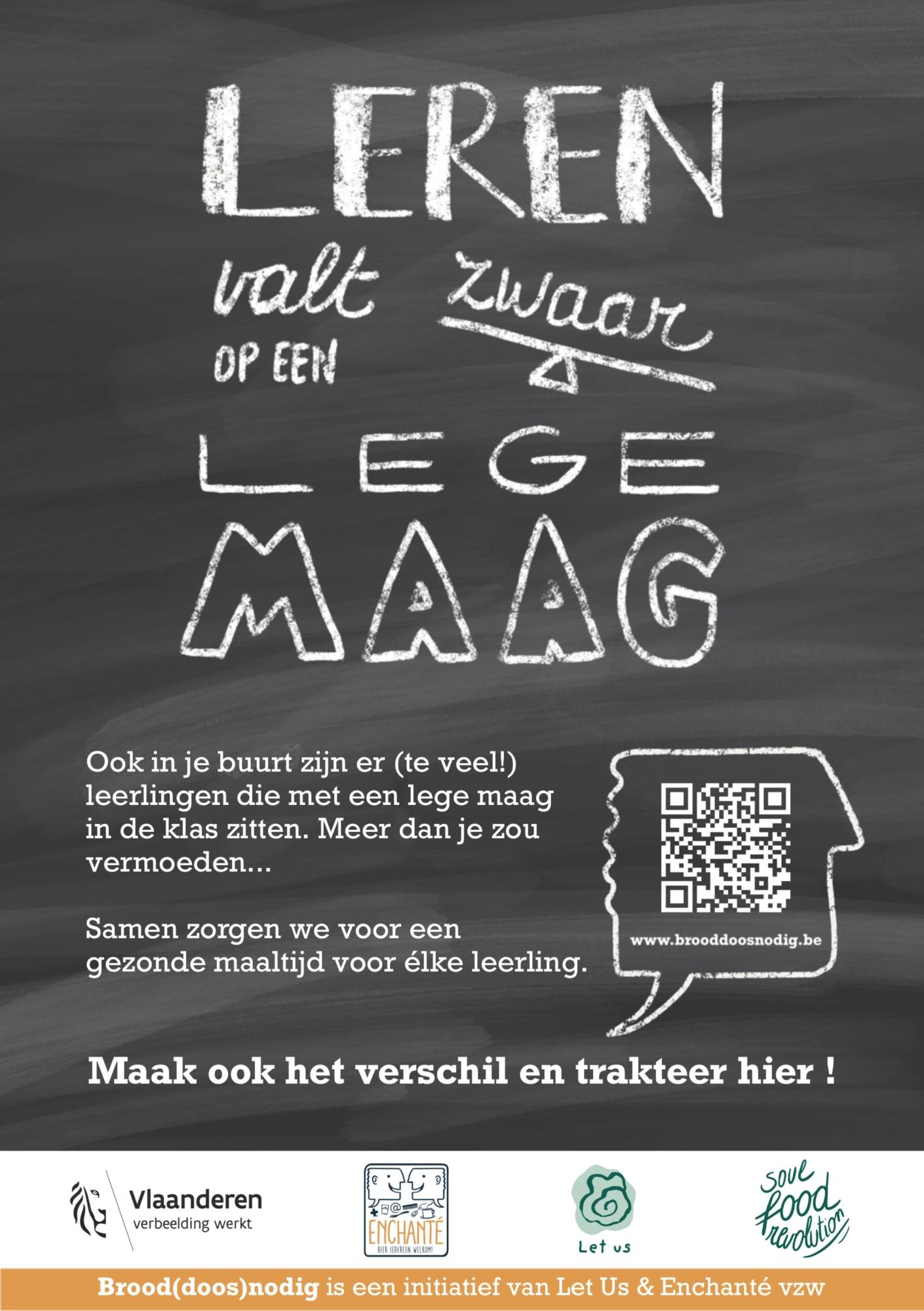 Have we whet your appetite for more?
Calling all entrepreneurs with vision, businesses with guts and innovators with sustainable ideas… your story needs to be told and it needs to be bold!